With the technology development, more and more people wear smartwatches, I watch, Samsung watch, Huawei Watch, Fitbit, Garmin Watch, etc. More and more people would like to wear fashion bracelet to meet their fashion needs.The new Smart Watch Accessories Industry is more and more popular .
Please check the watch Band Trendy chart in past five years :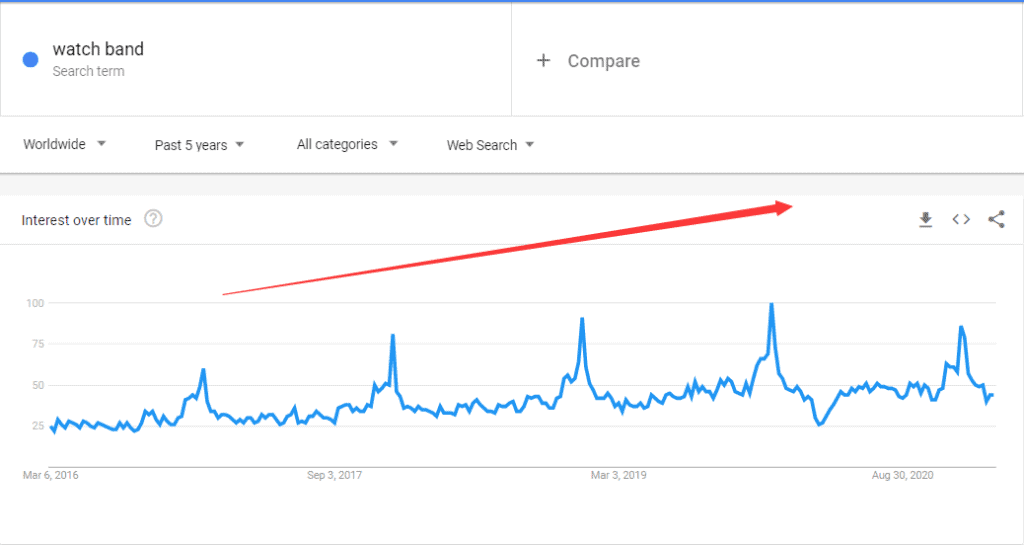 Please check the watch charger Trendy chart
So do you know why do you need add smartwatch parts in your caralog?
We offer to Amazon custmers, we know the popular models in Amazon ,and the we are learn more about the market trendy , so we can be your reliable partner offer trendy products for you ,so 2021 ,Smartwatch accessories is a good options.
Would like to check more smartwatch accessories , our watch expert will send to you ,our WhatsApp:+86-13809626361