With the development of technology, more and more people care more about health,and because of the Covid-19,E-commerce is increasing quickly ,and many people lose job,would like to work in home,E-commerce is a good option.
NO.1 How to choose an e-commerce platform for e-commerce?
Now, Shopify (or Wix )combine Socia media is most popular, but it depends on your budget, customer group, if you are keen on social media, you can choose, if you have the budget, Amazon is a good option, but you need to learn more about the platform rules and marketing.
No2.How to choose products for your e-commerce business?
Small Volume and small Weight is a good option, freight cost is lower, you can choose some trendy products, if you have a small budget, you can choose unisex logo products, or based on your experience, choose your familiar Industry.
No.3 How to import from China ?
You can buy from Alibaba /Global Sources /MAde-in-China or find a reliable agent in Google, then choose suitable products for you, if you can find experienced product experts, it is better for you to start up.Because they know all of the processes, it can save your time, just work on marketing is okay.
No.4. How to deliver from China, does the freight is high?
Maybe you usually use Official UPS/TNT/DHL official account, maybe you didn't know if you find reliable forwarder agent , it can save your cost than you use official DHL/TNT/UPS account, and if possible you can do dropshipping,it is more convenient, but currently, to US and Europe ,freight cost is more competitive.
No.5. How to pay for your supplier ?
Usually, for small order is pay for the full Amount at one time, Paypal is a good option,if you pay for your big order ,bank transfer is better, you can pay for 30 % deposit ,before delivery ,ask your supplier take video for you then pay for the balance,if you buy from Alibaba,you can use Alibaba Credit order.
No.6.How to find trendy product, do you have any suggestion ?
From my own experience, the smartwatch and TWS earphones are good trendy products, please check below trendy chart in past five years, it is increasing, and it can monitor your health, everyone has TWS earphones now, so I suggest you can learn more about it, if possible you can buy some sample to marketing on Instagram and your website, we can offer pic for you.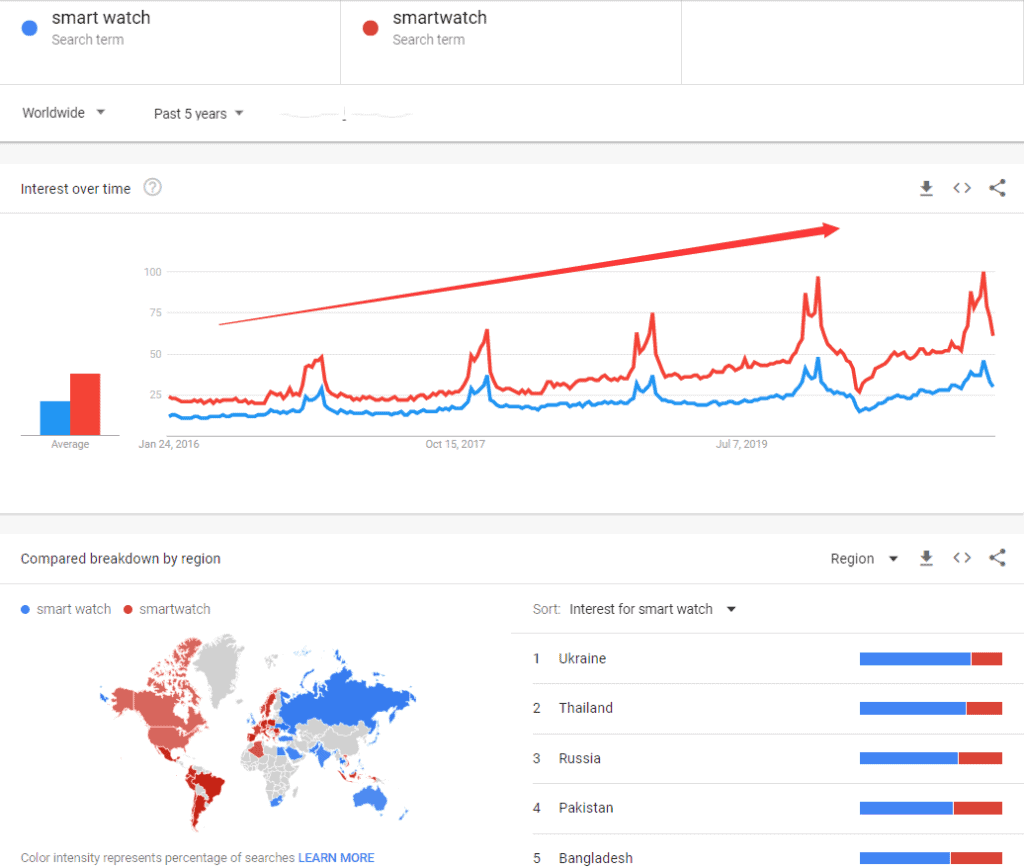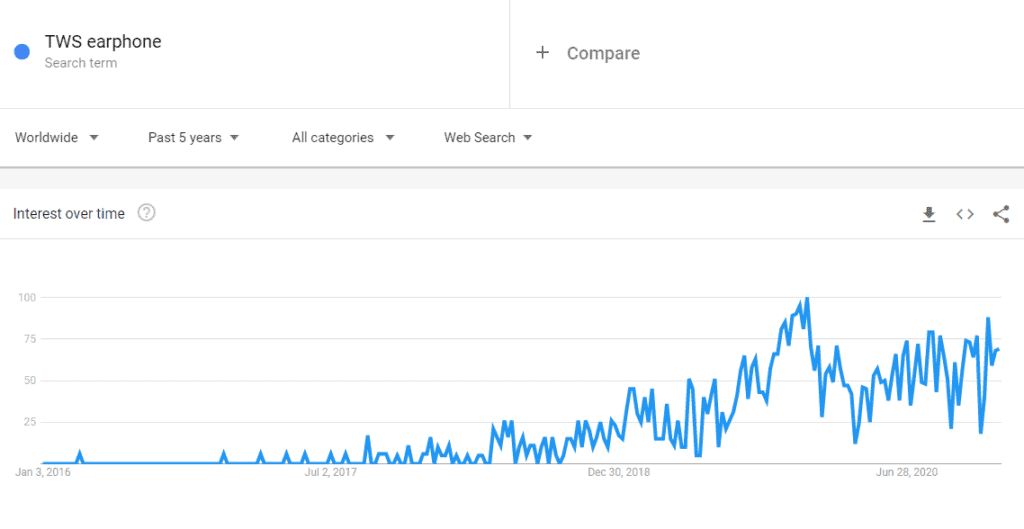 No.7 Could I have a look our country trendy for smartwatch and TWS earphones?
Yes, if you trust me you can email:1@ssmartwatch.com, we can talk about it because we have our research and marketing team to check it, then we can recommend trendy products for our clients based on our clients' market and their customer group.