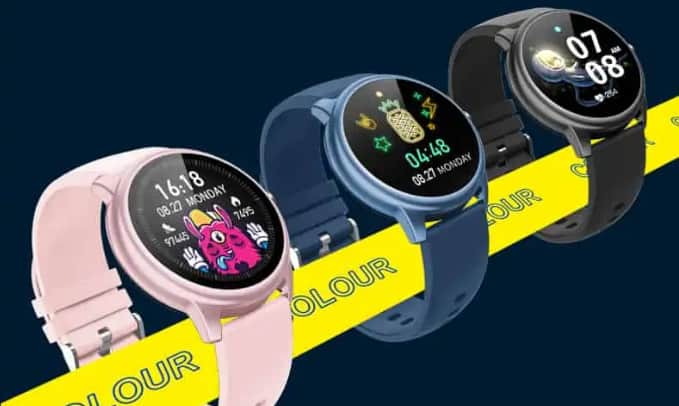 Smartwatches come with a plethora of features. You can use them to deliver notifications, track fitness, and help you communicate from your wrist. But since there is a wide variety of smartwatches, picking the right choice might be a daunting task.
The reason we've put this guide together is to help you learn how to buy watches from the best smartwatches manufacturers in China. Note that this is one of the most comprehensive guides you will ever find online, so you better go through it in its entirety.
How to Buy Chinese Smartwatches Like a Pro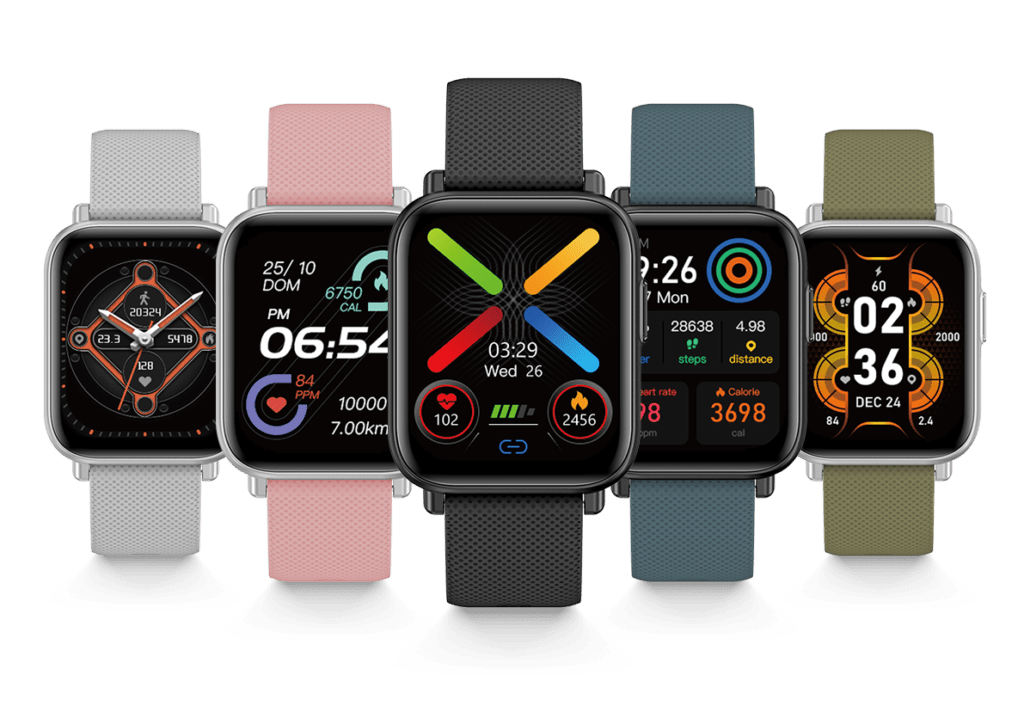 In this post, we have broken down everything you should note when purchasing your ideal smartwatches from China. Note that while most watches come with unique features, none of them is one-size-fits-all. As such, you can't buy any smartwatch that you come across.
For instance, before purchasing your favorite choice, make sure you won't struggle to find its spare parts in case of damage. Here are the most important factors to always have in mind:
Phone and OS Compatibility
Device compatibility is crucial since your smartwatch will have to work alongside a smartphone. Your smartwatch needs to work with a range of iPhones and Android handsets. However, it is vital to note that some watches are easier to use with Android devices, while others work perfectly with iPhones.
The most impressive thing you will enjoy with the suitable compatibility is the speedy response to various commands. It is not a surprise that some smartwatches are highly selective. That means such watches don't have a bigger market compared to the ones compatible with most devices. The point is, it is unwise to invest in smartwatches before ascertaining that they will be compatible with your smartphone.
LCD vs. OLED Display
Most smartwatches on the market use colorful OLED or LCDs. This feature lets you view apps, photos, texts, and other things in rich color. LCD and OLED displays also tend to be brighter, which makes them the best choices. However, these displays might significantly reduce the battery life of smartwatches.
The good thing is, the best smartwatch manufacturers like Time Ciudad are working consistently to improve the battery life of these devices. At the time, some batteries will last some days or weeks. But you still can opt for a black and white display for more extended service. To enable slimmer smartwatch designs, some watchmakers choose OLED instead of LCDs.
Touchless vs. Touchscreen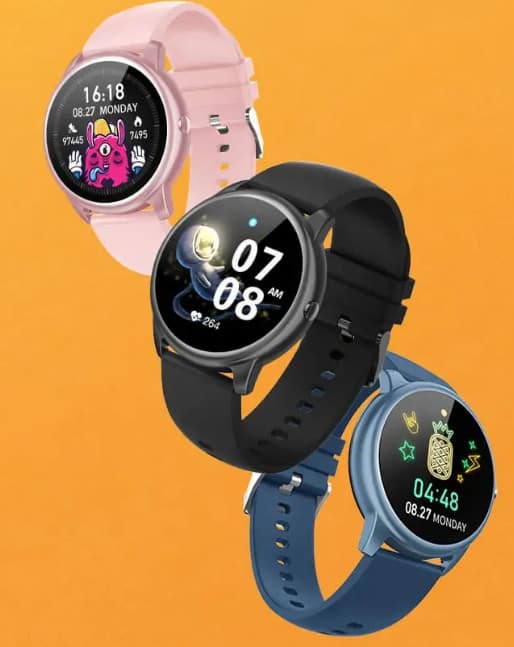 It might seem easier to go for a touchscreen when purchasing the best smartwatches in China. But when it comes to selecting devices with smaller touch displays, you must think carefully. Even if you feel you've got the best touch display, it might end up not being intuitive enough.
The OS will always do a nice job of providing you with an excellent display of notifications. It's even better because you can easily dismiss those notifications with a swipe. However, there might be too many swipes to get to other apps and even access options within the applications.
Thankfully, you can use flicks to switch from one card to another. Time Ciudad smartwatches stand out from the crowd when it comes to giving you the best experience. There are both touch and touchless displays with side buttons. Once you've got the content you need, you can use the crown to zoom into it for a better presentation. The force touch also lets the watch know the difference between a touch and a long press.
Personalization and Design
Some of the best smartwatches on the Chinese market provide you with optional straps, or you can wasp them for a third-party option. This feature comes in handy when you need to personalize your device's look. Today, if you search the market, you will notice that most smartwatches come with a range of customization options.
Time Ciudad will customize the watches once you have placed your order and indicated your tastes and preferences. For example, you can select your ideal material and band color, as well as the face color. In some cases, you will have the freedom of choosing the finish and size of your ideal smartwatch.
Even as you seek to customize your watch, don't forget that comfort matters a lot. You should be able to fasten the timepiece to your wrist with ease. You will also notice that most smartwatches come with different faces. Go for the uniqueness, not just a traditional look you have always seen around.
Why Buy Smartwatches from China
You can get your smartphone from anywhere you want globally. But if you want terrific deals, you should consider getting yours from the Chinese market. Would you like to find out why? See the reasons below.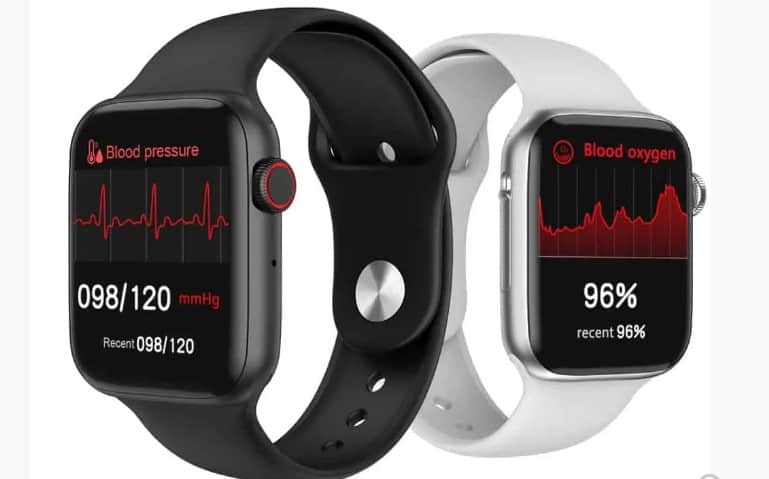 Quality
Quality is a broad term whose meaning might vary among watch users. But when you purchase your smartwatch from China, you can be sure to find something worth every coin. That is because most of them have both basic and sophisticated features that will portray you as a stylish person. It is obvious that when a watch is durable and has an excellent display, then it is of the best quality. That is what you get when you purchase your watch from a reliable watchmaker.
Affordable
It is easy to think that price is synonymous with quality. While that might make some sense, it is not entirely true. Some watchmakers know that their customers can spend anything to get a hold of their products, so they inflate their prices. Despite being high-end watches, you won't have to break the bank to wear the China market smartwatches on your wrist. Aside from having competitive prices, you can still land amazing deals such as discounted prices.
Value for Money
There's only one way to get the value for your money; by getting your smartwatches from Chinese manufacturers. Since they know the features that matter the most to you, their watches have the best value you will ever find on the market.
For example, they have integrated all the essential applications to suit all smartphone users who need luxury and exercise priority watches. Besides being top-quality, the smartwatches are compatible with a vast range of devices. If you do your homework, you will find that the most quality and affordable health and exercise smartwatches are from China.
Where to Buy Smartwatches from China
Before you place your order online, you want to be sure that you are dealing with a trusted company. Time Ciudad has been in the market for some time now and has created some of the best smartwatches. Here's why we're your go-to option:
Personalized Selling
The company has received accolades for different reasons, such as making watches compatible with almost all smartphones. But that is not all. Once you place your order on the company's main website, we will ask you a few questions to give you the best experience when buying the best smartwatches.
If you like, you can pick several watches and request us to customize them to meet your tastes and preferences. That is one of the reasons Time Ciudad is currently the most aggressive local smartwatch maker. Go ahead and check out the company's online portfolio today. You will notice that we have clients from all over the world, and you could be one of them today. We have an extensive collection of trendy watches for you to choose from.
The other thing with Time Ciudad Watch Company is that they have a highly intuitive website optimized for all devices. That means you can browse their web and quotes on the go. If you have any questions about the company, the support team is available 24 hours a week, including public holidays.
Approved Smartwatches
All the company's production lines have IPQC, which means before you get the watch, we will check to ascertain that it doesn't have any quality issues. This feature has made it possible for us to create rapport with our customers globally.
Are Chinese smartwatches good? The other exciting thing is that all the watches on the website are IP 67/IP68 waterproof. The company has put a fully functioning system to ensure that customers get products and services worth their time and money.
It is always great to make an informed decision, especially when buying a smartwatch for the first time. To make things easier for you, Time Ciudad has provided comprehensive product descriptions for all the items on its website. But if you have any questions, we are more than willing to engage you.
Buy Smartwatches from Time Ciudad Today
We hope this article helps you learn how to buy smartwatches from China. Make good use of the pointers above, and you will become a proud owner of a trendy smartwatch. Be sure to ascertain all the features you have in mind to have smartwatches that you love. Luckily, Time Ciudad, your ideal smartwatch dealer, is ready to serve you. Browse our website to have a look at some of our smartwatches in the market.