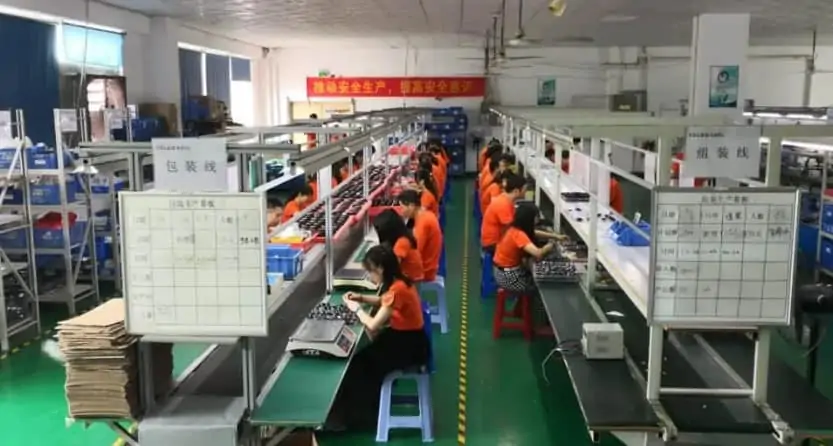 Technology is constantly evolving to make communication, leisure, and working life simple. Chief among these is the use of wearable technology, especially smartwatches. These gadgets enable users to manage their communication, keep track of their fitness, and they are also an entertainment tool.
Smartwatches are compact, giving users the freedom that Smartphones and laptops cannot offer. Despite their small size, they are highly functional, elegant, and beautiful to wear. But choosing the right smartwatch for your daily use can be overwhelming. The good news is that you can opt to construct one that will offer you the features you need.
Know What You Want
The first step to building a smartwatch is to know what you want. Different smartwatches have different features, and since you are custom making one for yourself, include features that relate to your needs. The device will connect to your wrist and vibrate each time you get a notification. Therefore, you need to limit the notifications you get to only those necessary.
Some features to include in your smartwatch are:
Fitness tracking
Quality battery life
Internal storage
GPS
Inbuilt speaker
Built-in heart rate monitor
Camera
Buy Materials and Peripherals
Once you know what you want, you can start shopping for the materials you will need to make your smartwatch. Again, ensure you get the best quality in the market. Of course, the products you buy for your smartwatch will affect the quality and features you get. In addition, the peripherals you get should be compatible with each other as well as your Smartphone.
Display Panel, Screen, Battery, and Charger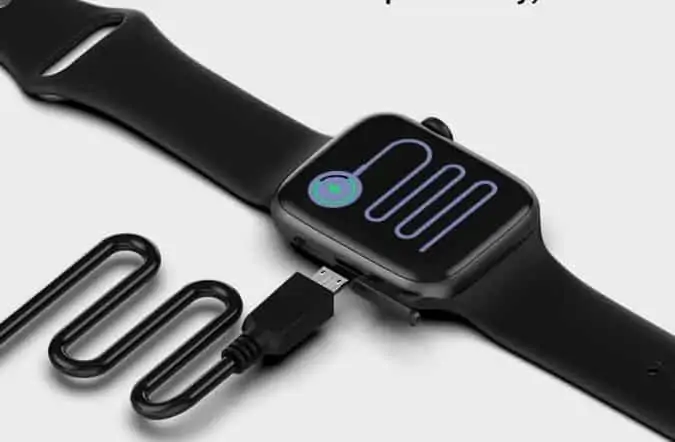 Before you start building your watch, you need to decide on the shape of your display. You can choose to have a square, rectangular, or circular one. The shape you choose depends on your design language and your budget. Circular displays will offer you a rustic appearance, and they are affordable. The rectangular will give you a more modern appearance, but they are costly.
Another vital point to consider when making the smartwatch is the battery life. In most cases, the type of display you have will greatly impact the battery life. For example, if you opt for a high-resolution display, you will have to settle for low battery life. So, if you do not mind charging the smartwatch every few hours, you can settle for the high-resolution display.
Breakout and Board
The breakouts and boards that you will use when making the smartwatch are vital. Note that all the connections will be on the breakouts and boards. You will need to solder and print the 3D frame carefully. With the right breakout and board, it will be easy to breadboard the project. Note that you will be wiring all the components on a small enclosure, and they need a firm board so that everything can stick in place.
Strap, Crown, Pusher, and Case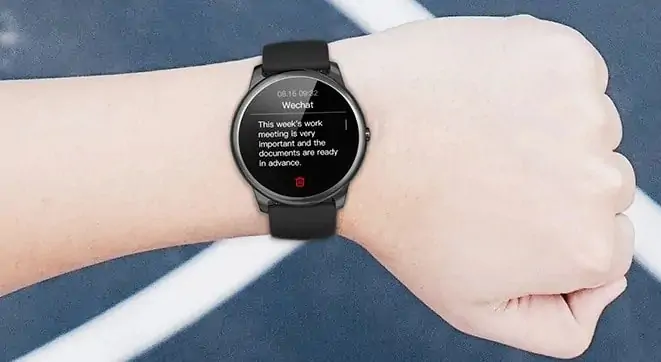 Other than the components that will go into the smartwatch, think about the external components. You also need the external components to look great. It does not have to stand out, but it should be impressive; after all, you are making a smartwatch. Think about the straps you will get; you can choose any product you like, but make sure that it will feel comfortable wearing the whole day. It should also have a sleep design.
You also need to think about the settings and how you will set them up. For example, you can choose to get a crown or a pusher. Both are effective; it only depends on your preference. Setting with the crown uses a rotation method while setting with a pusher requires pressing the buttons. You can also use the buttons to scroll through applications.
Glass and Bezel
Once you are done with the connection and the external features, consider the type of glass and bezel you will use. These features are as important as what is mainly visible about the watch. Choose a clear and durable glass, and if your budget permits, you can use a gorilla glass. Though they are costly compared to ordinary glasses, gorilla glass is sturdy and durable.
Again, ensure the bezel is another product for you to think about. The bezel will be on top of the glass. Depending on the design you are planning to use, you can choose a smartwatch without a bezel, one that has an ordinary bezel or rotates. If you choose the one that rotates, you have an option of selecting and uni-or-bi directional.
Operating Systems-Smart Technology
The type of operating system (OS) and ROM that you will use when making the smartwatch is another vital point for you to consider. With the suitable operating systems smart technology, you can add as many features as you want on your Smartphone as long as you have the space. The ROM that you use should have programmed governors to ensure it does not send smoke signals. In addition, the operating system should be compatible with your phone. That way, you can enjoy having the critical features of your phone on your wrist.
Getting the correct coding is vital if you want to get the best OS for your watch. Otherwise, the OS you install will not work. So, choose the right programming systems to enable you to install the OS you plan to use on your Smartphone. Then, if you choose an OS that suits you, you will have an easy time using the watch.
You Can Depend on Time Ciudad to Build Your Smartwatch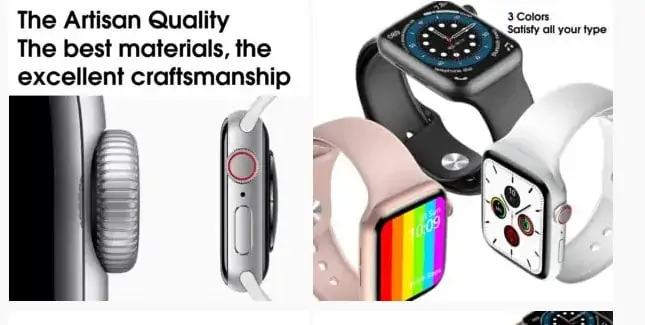 Building your smartwatch from scratch is fulfilling and fun. However, if you do not have the right materials or programming tools, you might not get the desired outcome. For you to properly build a functioning watch, you will need to have graphic design skills.
But if you do not have the skill, it does not mean that you should give up on building a custom smartwatch. At Time Ciudad, we are dedicated to building smartwatches for you. Our company will consider your needs and preferences when building these smartwatches to get a watch that will be convenient for you.
Time Ciudad is a Chinese smartwatch-making company that has been in the business for a long time. So it does not matter if you want to get a single smartwatch for personal use or are considering getting several smartwatches for your exercise or business. Time Ciudad will work with you to ensure that you get what you need.
Our smartwatches use software that helps in making the design more intelligent. Thus, it will offer you traits like monitoring your heart rate, sleep, and more, depending on what you like. You can also expect the following:
Get Customized Design
Time Ciudad understands that different people have different desires, and that is why our company will involve you in all the steps of making your smartwatch. We will discuss the appearance and case design with you based on your desires. Each piece we make in our company has exact dimensions that the clients specify. We can also do different bands such as leather, silicone stainless steel band, and many more options.
We Follow Protocol
When making smartwatches, it is important to follow protocol so that you can get a watch that looks great, is functional, and will serve you for a long time. At Time Ciudad, we will ensure we have put the right measure, especially during the case construction phase. At this stage, we use an anti-dust machine before starting the assembling of the smartwatches.
Dust is your worst enemy when building smartwatches as they reduce the lifespan of the watches. That is why during the case construction, our company uses a specialized machine to remove any dust and ensure that the case is sealed shut.
UI Design and Open Watch Logo Design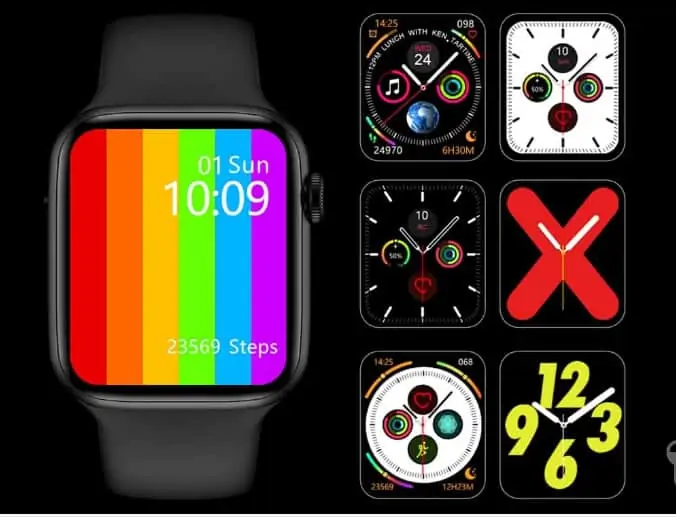 Time Ciudad offers clients user interface (UI) design that focuses on the style and looks that the client needs. Our company's design aims to ensure that clients have an easy time using the smartwatch. With this option, you can choose to get options like the voice-controlled interface.
We also offer a chance for the clients to choose a logo watch design. It can be your name, initials, or even the name of your company. However, you should make sure that the logo can fit the dedicated space found in your smartwatch.
APP Design
The app that you choose to include on your smartwatch is vital. The best watch is the one that has apps that are useful to you and help make it easy for you to run your daily life both at home and in the office. At Time Ciudad, we understand the importance of getting the right apps. That is why we have an app that can be custom-made to suit your needs. But if you prefer your app, we will work with you to build a new app that will serve your needs.
If you choose to have a custom smartwatch, you will enjoy the benefit of having a gadget that is made to suit your needs. That is why you should take the time to design and make your smartwatch. But if you are not up for the task, talk to Time Ciudad to help customize your smartwatch, and ensure you get a gadget that will suit your needs. Check out our company's website for additional smartwatches. Own additional smartwatches today!
FAQ of Build Your Own Smartwatch?
1. Can you make Wear OS Operating System smartwatch?

No, we can not, as we all Chinese suppliers know, in China, we use In the Chinese market, the smartwatch use Embedded systems rtos, can not useWear OS and Android system, so can not use third-party app the watch, The functions are written at beginning, if you want to use the functions, can not use,

Famous smartwatch brands' operation system

Google Watch Use: WearOS
Apple Watch use: WatchOS system
HuaweiuseRtos&HarmonyOSsystem,beforeuseWearOS.sellnotgood, so change intoRots&HarmonyOSSystem Pros: Can use the other apple store app, Cons:1.AfterAppleandGoogle'sreview, on the platform to use, the cycle is very long, if can not pass the audit, the project will fail in the middle. Lead time is too long

Can make custom smart watches using the iPhone and Android Watch? Yes
Can I make my opening logo for a smartwatch, Yes, we can, but have MOQ
Can I make a custom smartwatch box? Yes, we can, but MOQ is 3000pcs, so we suggest for small orders use a sticker on the box, or make a 3000pcs box in our warehouse, then you place an order use them
Can I make a UI design for my smartwatch? Yes, you can, but MOQ is 3000pcs
Can I develop my own APP? Yes, but develop cost is high, and have a MOQ for the quantity
How to deliver watches to us? You can choose DHL, UPS, etc, and you can choose by sea, we can deliver with battery smart watch from Shenzhen China.
Seven Suggestions for Building Your Own Brand Smartwatches
1. For starters, if you don't have so much money, you can just sell our hot sell in-stock smartwatches, for the plastic case back, we can laser or print a logo on the case back, for the packaging, a colorful smart watch box MOQ is 3000pcs, so you can use ours, then can make a sticker on the watch box, it is an easy way to start and try your business

1. Popular smartwatches have two sides

1. Public Modules Smart Watch: Pros & Cons

Change is so quick, and can not sell in the platform, or marketplace, because the appearance is similar to a brand smartwatch, so suitable for wholesalers and distributors and sell offline and have a sure sales channel, they can sell very soon.
Quality is totally different, though the appearance is the same, quality and price have a big difference, hard to distinguish
When close to the end, the smartwatch can not sell at a good price
When one new watch is launched, the market is very hot, and some customers are interested in this kind of smartwatch.

2. Private Modules Smart Watch

Pros:

1. Smart Watch quality is stable
2. Unique watch design,
3. Hot sell models we have in stock for small starters, and can custom for customers in 3000pcs, suitable for wholesales and brands

Cons:

1. Not like Public modules, hot in the market.because some people just do this kind of public modules watches.

2. For Wholesalers and distributors, if you would like to do your own Opening Logo and Bluetooth NO.or for our some models can do in 1000-3000 pcs, you can sell your own brand's smartwatch if you want to do your own UI design if you choose our watch current hot sell models, we can make for you MOQ is 3000pcs
3. For People who want to develop an App, for common watch sellers, we don't suggest, except you have a software team or you can accept MOQ is 3000pcs, and you can sell so many watches in one year, for customized smartwatch need a team to research and development, so the developing cost is high and have a requirement for the qty of selling in every year, the App Maintenance need charge cost, if you have a for sure sales qty in every year, you can save the cost, or you need to invest so much money,
5. For People who want to make their Own Appearance design, it is very easy, you just choose our current hot sell models software then make a case and band, etc, but the MOQ is 3000pcs, but you can do 3 designs and different bands, the chipset and PCBA use same, our structure suggest for you, and other watch parts use common size, it is easier, this kind smartwatch is to support the traditional watch brands and smartwatch brands(Because the Alloy case and stainless steel case Module cost is not very high) they want to build their own appearance design (if use plastic case the Module cost is very high, so usually people do different band design)
6. For People who want to do your own UI: If order 3000pcs, making your UI is okay, you can ask your designer to make the design or ask our team to support you.
7. Conclusion:

1. In China, the sellers like to sell their own smartwatch Modules, they don't like the people who have their own idea for software design, because many projects are just the customer's idea, they think they can sell it but they don't have any research, so make the watch project will be breakthrough, and customer invest so much money then get nothing, as a smartwatch sales manager, I am in watch and smartwatch Industry over 10 years if you have big data and for a sure sales channel, you can invest so much cost to develop your own software to make your own smartwatch, or you can choose current hot sell models, and make your opening logo, UI design, and Bluetooth No, and the appearance design, the lead time is short, and you can try the market first if you have tried the market and have some ideas, then you do totally custom smartwatch, it is a right way,
2. Smartwatch change is so much when you take so much time to develop the smartwatch, take half or one year, and when your smartwatch is finished, you find you can not sell, because time flies, if you can not sell very well, all of your investment will lose.
3. We like the people who want to build their own smartwatches, we just let you know the truth, do business, we need to invest and make money, or make your dream come true, but you have a team to feed and you have family and company, so we hope we do something useful and have value, I hope this article can save your time and make sth amazing
If there are any smartwatch questions, just ask us, and we will give you a suitable reply, our email:1@ssmartwatch.com,WhatsApp :+86-13809626361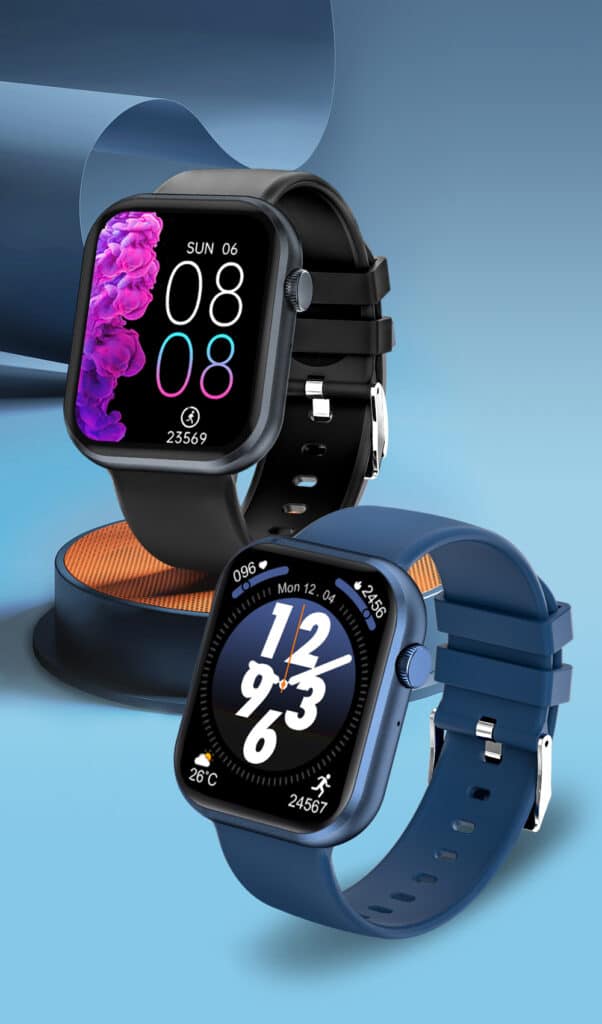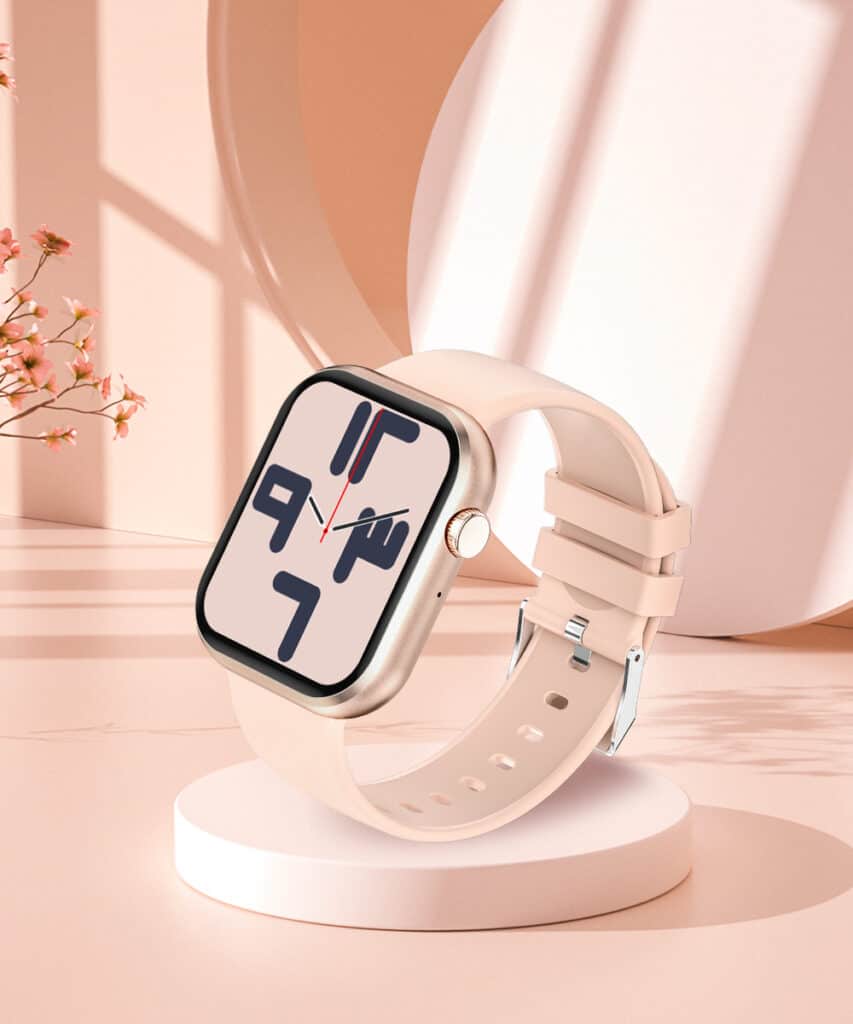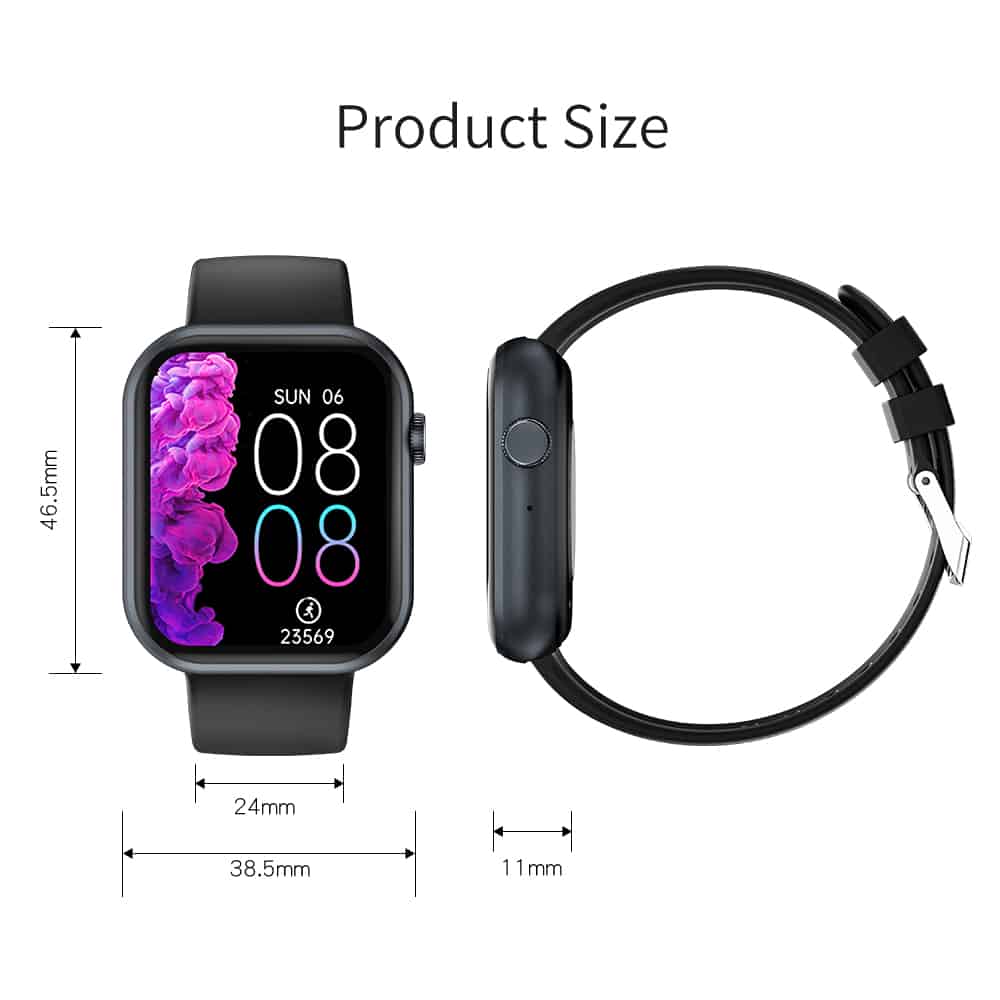 Hope we can cooperation in 2023 and the future and hope this article can make you know more about how to make a plan for your own brand smartwatches.