If you are a technology lover and smartwatch enthusiastic then this blog post is for you. We have come up with the latest smart watches collection of 2021 that will simply blow your mind. Our collection is filled with rich quality smart watches that contain the latest technology features. So without any further delay let's dive into the blog post.
1.F29 Temperature Smart Watch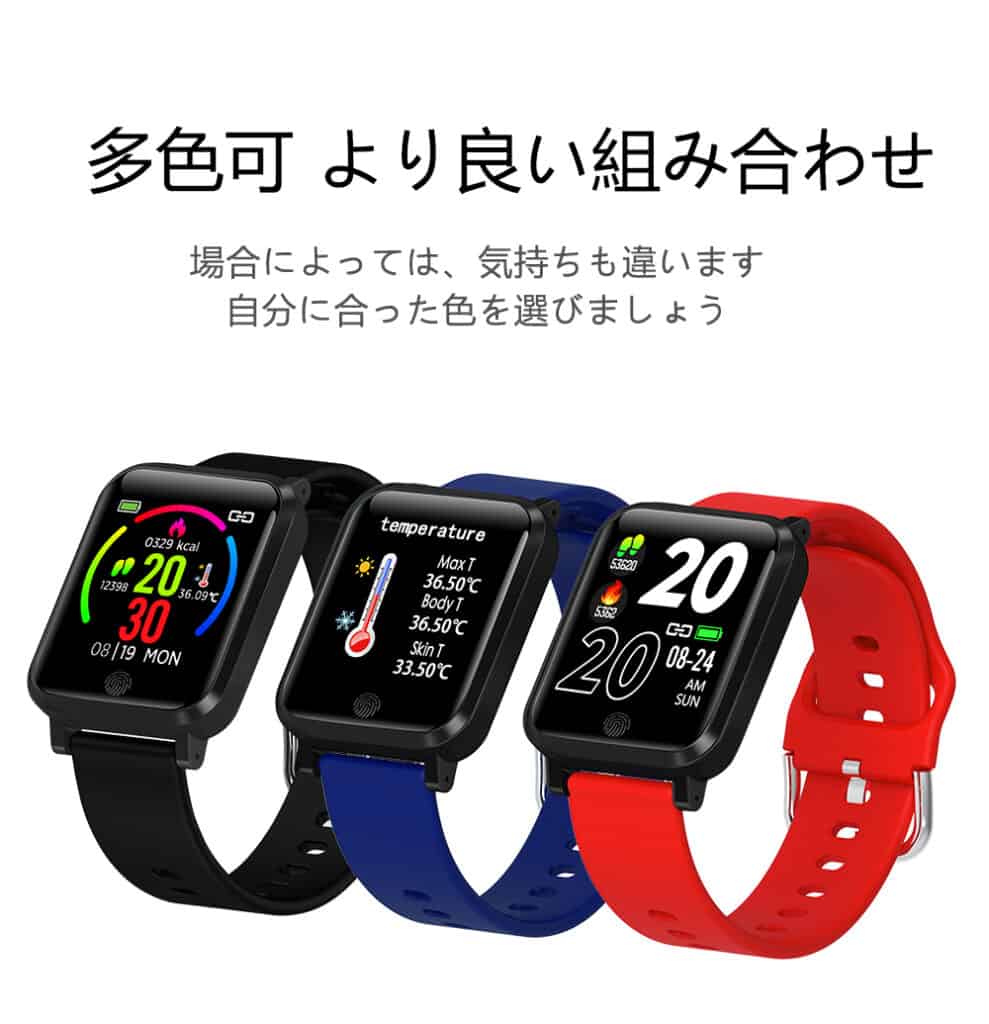 This Time Ciudad F9 temperature smartwatch is not only smart in its alluring shape but also it has some really cool smart features. This beautiful black smartwatch comes with a long battery standby tie, the latest waterproof technology, and much more mind-blowing health monitors that will inspire your fitness.  Here is the list of its latest features.
Model No.:                   F29 Temperature Smart Bracelet
App OS IOS8.0&above ,Android4.4&above
Sensor KX023-1025
CPU chip DA14585
HR sensor HRS3300
Temperature sensor CT1711MCR
Vibration YES
Waterproof IP67
Size 1.3″ screen 240*240 dpi
Type TFT
Connect Bluetooth BLE 4.0
Strap material Silicone strap
Dimension Host 43*35*11.5mm Strap:260*35*11.5mm
Net weight About 35 g
Color Black
Other Operation Single touch, wrist light screen
Battery Li-polymer
Battery Capacity 170 mAh
Standby time 7-10 days
Charging type USB magnetic suction charge wire
 Charging time                            About 2 hours
Details about F29 temperature Smart Bracelet
Temperature Monitoring, sleep monitoring,
Smart bracelet heart rate monitoring, blood pressure monitoring, blood oxygen monitoring
Smart  pedometer, distance, calories, stopwatch,
mart bracelet multi-movement mode like running, cycling, swimming, hiking
Smart Bracelet call alert, message alert, alarm clock alert, sedentary alert, water alert, pill alert, remote control photo, raise your wrist and light the screen, etc.
APP Supported Language
 Simplified Chinese, traditional Chinese, English, Spanish, Japanese, French, Russian, Arabic, Hungarian, Hindi, German, Italian, Czech, Polish, Dutch, Portuguese, Slovak,
2.F30L 1.65' Smart Watch