Description
Heart Rate Blood Pressure Sport Wristband
The Blood Pressure Sport Wristband Special Functions:
Body temperature, ECG, blood pressure, blood oxygen, multi exercise mode, Health care function
The Blood Pressure Sport Wristband : Main Feature : Temperature monitoring function,
ECG function
Health monitoring of heart rate, blood pressure and blood oxygen
Environmental protection TPU strap, no sense of wearing.
HD resolution 1.08 color screen, dynamic and simple UI interface.
Multi Sport mode (running, cycling, swimming, badminton).
Sleep monitoring.
Global font content push,
Turn over the wrist and light up the screen automatically
USB plug and play charging (without data cable)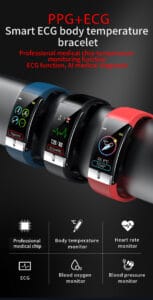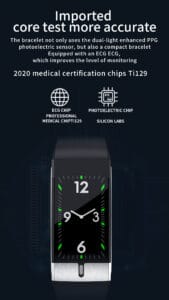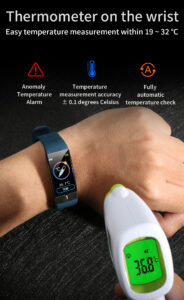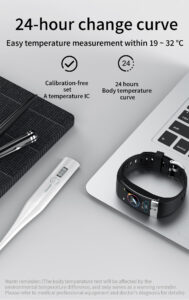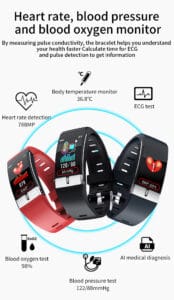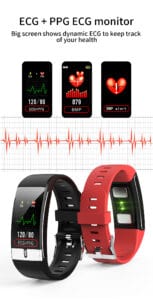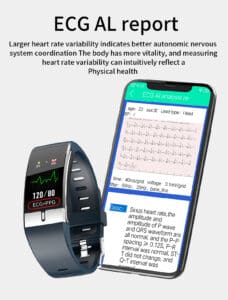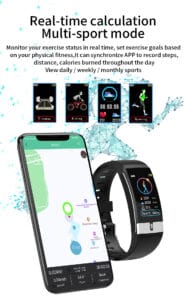 The Blood Pressure Sport Wristband Other Functions:
Body fat, step counting, calories, distance, sleep monitoring, exercise patterns, caller alerts, alarm clock alerts,
hand-up display, social sharing (Wechat, , Facebook, Twitter, etc.)
Shake the picture, sit for a long time to remind, look for.
The Blood Pressure Sport Wristband Material :Front Shell: PC, Face Shell Electrode: Powder Metallurgy, Back Shell: Plastic Injection Molded 316 Stainless Steel, Wristband: Environmental TPU